Color & high refresh rate, I want it all! idea display 27"gaming monitor.
If you always want to buy a high refresh rate gaming monitor, but you can't accept the whitening of the TN screen, and your wallet is notenough to support you to choose some high-end IPS panel high-brush monitor, ideadisplay27" gaming monitor in the world, a cost-effectivewith 180Hz high refresh rate.

27" Fast IPS Panel Improves screen color accuracy and provides a smoother, richer and more realistic picture effect The Fsat IPS panel
produces no image distortion and minimum color shifts when viewed from different angles to ensure that you enjoy every scene at its best.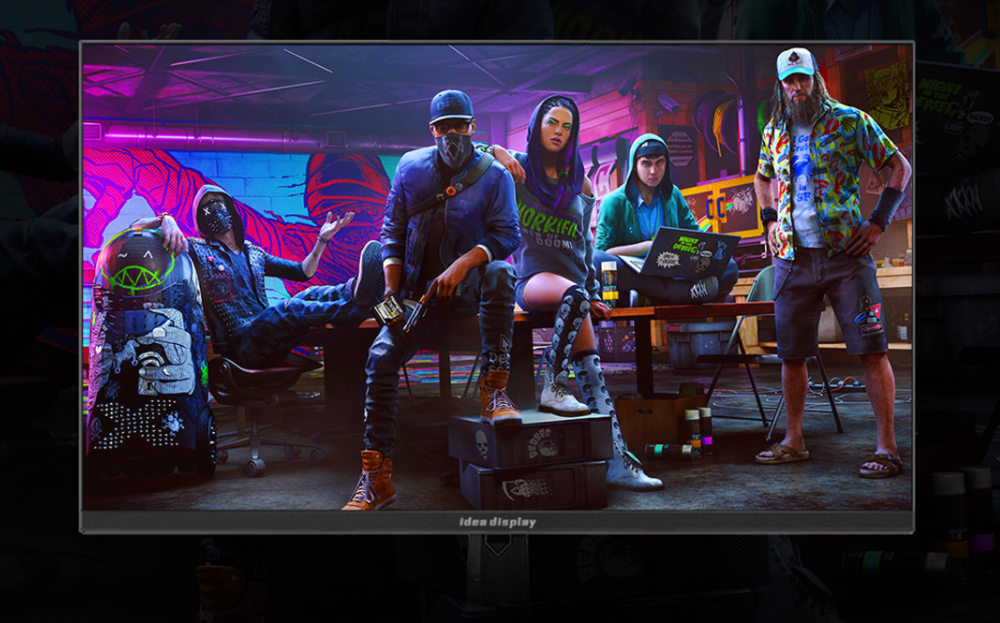 200Hz high refresh rate esports screen, optimize the game picture fluency, capture every movement detail, In each fast movement of the
screen let you enjoy the smooth game experience.
supports High Dynamic Range (HDR), alowing the display to reproduce deeper, richer colors with stunning details and contrast to shadows
and slohettes.And with delivering 95% DCI-P3, colors are purer, brighter and truer to life than ever.

Usually whether playing games, or watching movies, can experience the effect of a wide gamut, a variety of colors are very good display.
In addition, the maximum rate of the monitor can reach 180Hz. Whether playing simple games or playing FPS games in daily life , you can
experience the smooth picture brought by high refresh rate.